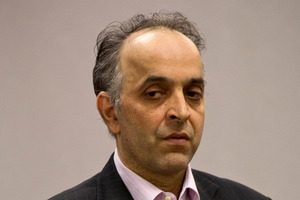 Conman Loizos Michaels has been sentenced to eight years in prison after he "manipulated his victims for greed".
He was sentenced in the Auckland District Court yesterday after being found guilty of 24 counts of causing loss by deception and six of obtaining by deception.
He received a minimum term of three years, nine months.
Crown prosecutor Christine Gordon QC said Michaels, 45, stole $3.2 million in a set of ruthless scams.
"He used and manipulated his victims for his own greed."
She said Michaels' fraud was premeditated and targeted vulnerable people as he set about draining his victims' savings and - in some cases - their friends and families.
She said some of Michaels' victims had filed statements to the court in which they talk of financial hardship with effects on their health and relationships.
Ms Gordon said they were humiliated when they realised everything he had said was a lie.
Michaels' lawyer, Peter Kaye, said there was no need for a minimum term of imprisonment and that could be left up to the Parole Board.
He said Michaels' victims were not vulnerable. "They were very intelligent, very experienced business persons who had a lifetime of experience in the various trades before the court and to a certain extent, they went in with their eyes open."
During Michaels' eight-week trial, the court heard how he convinced casino executives, moteliers and All Black great Jonah Lomu that he was a wealthy businessman backed by overseas interests in $3 million of fraud offending.
In his decision last month, Judge Christopher Field effectively dismissed the conman's version of events that all the Crown witnesses were liars.
"The person who has been telling lies is Mr Michaels."
- APNZ