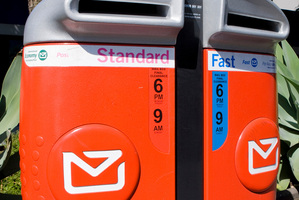 More undelivered mail has been handed in to police in Queenstown after it was found in the overgrown backyard where mail was found earlier.
Senior Constable Chris Blackford said five boxes and two postal carry bags filled with undelivered mail were handed in at the police station last Friday by the resident of a Frankton property.
Mr Blackford said it was found at the large property which had an extensive backyard with thick undergrowth.
Former postie Philippa Lynette Lindsay was arrested on November 9 after police found an estimated 12,000 items of mail at the Frankton house.
More mail was found at a storage unit.
It was not known how much the latest find represented in terms of individual mail items.
Lindsay, 32, is accused of stealing more than 17,000 pieces of mail bound for Wakatipu homes.
She faces one indictably laid charge of stealing mail and parcels, between September 1, 2010 and November 9, 2012.
She has been remanded until February 14.