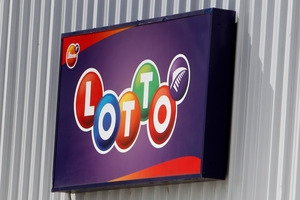 An Auckland man is celebrating after a Christmas party hangover led to a $1 million Lotto win.
The man, who wishes to remain anonymous, bought his Lotto ticket on impulse when he visited Beach Haven Dairy and Lotto to buy a can of `V'.
"I was out for some fresh air and refreshment after feeling a little tired after a Friday night Christmas celebration,'' the man said.
The man plays Lotto every month or so, but was shocked when he checked his numbers online on Saturday night and realised he had bought a big winning ticket.
"I was in disbelief really and thought, no, that can't be right,'' he said.
The man's wife was also "gobsmacked'' when he shared the good news.
"Neither of us has got much sleep since we found out we had won,'' he said.
The man plans to pay off their Auckland house mortgage with his win.
"This is a Christmas dream come true for us. We have a young family and being mortgage free at our age is just fantastic,'' he said.
Meanwhile, Powerball was not struck on the weekend and has jackpotted to $7m. Strike has jackpotted to $400,000.
Lotto's holiday promotion has also launched this week giving Lotto Triple Dip players the chance to win one of 200 extra prizes worth over $5m.
Every Triple Dip purchased during the three-week promotion period, from December 16 to January 5, will generate a special promotion voucher with a unique number. The 200 winning voucher numbers will be drawn on January 5.
- APNZ