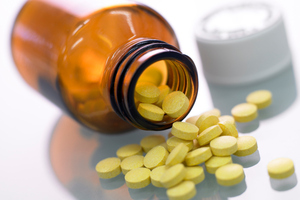 The death of a nine-year-old Raetihi boy is being treated as suspicious by police after prescription medicines were found in his blood.
Ruapehu Primary School pupil Antony Christensen was found dead in his bed by a family member just before 6am on the morning of December 7.
His grand-uncle Garth Hiroti said his nephew was complaining of a sore stomach before he went to bed the night before.
Since then, preliminary results from testing have showed prescription medicine in his system, said Detective Senior Sergeant Keith Borrell.
"These are only initial findings and we are not in a position at this stage to say what caused the death of Antony as we are waiting on final test results," he said.
Police are continuing their investigation and working to establish the circumstances leading up to the boy's death.
"We are still in the process of interviewing Antony's family who have been helpful. However, we still want to hear from anyone who may have some information on his last movements. If you know something don't discount it," said Borrell.
"Please speak up."
Anyone with information is asked to contact Ohakune Police on (06) 385 0100 or call Crimestoppers anonymously on 0800 555 111.
Duncan Metekingi, great uncle of the 9-year-old, said the little boy's sudden death had "rocked'' the small town.
"This is not something that happens here, you know. There have been police everywhere since it happened. There are detectives as well as ordinary policemen up and down the street.''
Mr Metekingi, who lives in the same street, said the little boy had been complaining of a stomach ache about 10pm the night before he died.
Antony had a five-year-old brother and two older sisters in their early 20s, Mr Metekingi said.
Over the weekend the town was very quiet, he said.
"Thank goodness the police gave everyone a rest, I think. Anyway they were back today especially in Duncan Street, Seddon Street and King Street. They are asking people whether they had heard or seen anything that night.''
Mr Metekingi said that in all the years he'd lived in Raetihi he had never known anything like this and never seen so many police. "And I hope I never do again ... this is terrible for all of us; everyone is very unhappy, it's a sad time and a little boy is dead.''
Police said 14 officers were working on the case.
additional reporting - Lin Ferguson of the Wanganui Chronicle