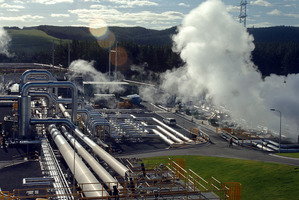 The Maori Council has filed an appeal against this week's High Court dismissal of its legal bid to delay the sale of Mighty River Power shares.
Maori Council lawyer Felix Geiringer last night confirmed on Twitter that court papers had been filed yesterday.
Mr Geiringer indicated that the council had filed papers with the Court of Appeal but the Crown had asked for the case to go directly to the Supreme Court.
If the Supreme Court refuses to hear the case it would go to the Court of Appeal on January 31, he said.
The Government intends selling up to 49 per cent of Mighty River some time between March and June in the opening move of its partial asset sales or "mixed ownership model" programme which it hopes will raise as much as $7 billion.
Treasury Deputy Secretary John Crawford has said all appeals challenging the sale would have to be completed by February 18 in order to meet the Government's preferred timetable or by March 11 to have any chance of selling Mighty River shares before the end of June. Any delay would create a big hole in the Government's expected revenues and result in increased debt.
In a judgement released early this week the High Court's Justice Ronald Young comprehensively dismissed arguments from the Maori Council and the Waikato River and Dams Claims Trust that the sale would affect the Crown's ability to provide redress for Maori claims to a proprietary interest in fresh water and geothermal resources.