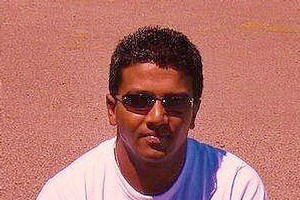 The murder trial for two Sri Lankans accused of killing a fellow countryman has been set down for next June.
Sameera Chandrasena, 28, was found dead at a fire-ravaged North Canterbury farmhouse earlier this year.
Mr Chandrasena, 28, was working as a dairy farmer in the quiet town of Oxford when his charred remains were found at his rented Domain Rd house on February 23.
A post mortem examination found he died as a result of assault injuries before the fire started, police say.
Thuvan Sawal, 23, and Viraj Alahakoon, 33, have been jointly charged with the murder of the popular, cricket-loving Mr Chandrasena, as well as arson.
A High Court trial will begin in Christchurch on June 24, and is expected to take six weeks.
Sawal and Alahakoon, both residents of St Albans, in Christchurch, remain in custody.
- APNZ