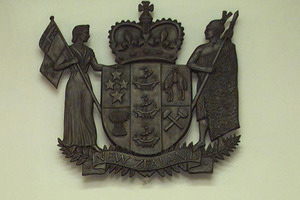 A convicted murderer accused of breaching her parole conditions faces a recall hearing next week to decide if she can remain in the community.
Melissa Anne Wepa spent 15 years behind bars after killing a friend who dobbed her in to police and was released earlier this year.
But she was recalled to prison last month accused of breaching her release conditions.
The 38-year old had been working for a Christchurch painting contractor and was praised at her last parole board hearing for her excellent work.
Christchurch District Court had earlier been told she had left her job and moved house, which created confusion over whether it meant she had breached her parole conditions.
Wepa - who has a distinctive lizard tattoo on her face which she has taken steps to have remove because it was ``holding her back'' - denies the breach.
Duty solicitor Shannon-leigh Litt said Wepa had a recall hearing next Tuesday.
If the Parole Board found she would not be recalled to prison, Wepa would seek bail, Ms Litt said.
The case was adjourned to December 20 by Judge Tony Couch to allow the recall hearing to take place.
Wepa was released from jail in May despite the board assessing her as a moderate to high risk of reoffending.
But since she was on mood-stabilising drugs, had shown promise as a painter, and was subject to strict release conditions, it was thought that her risk could be managed.
Wepa was sentenced to life in prison after she stabbed her friend, Porirua woman Caroline Gardiner, 50 times before dumping her body down a bank.
Nine months into her life sentence, Wepa - who had affiliations to the Mongrel Mob and Deadly F***ing Bitches gangs - was also charged after nearly biting off another inmate's nipple during a fight.
In 2005, she escaped from prison with another inmate when they used a dummy in their cell beds to fool guards.
She escaped again while serving a three-month corrective training term at Arohata in the early 90s but was caught nearby.
- APNZ