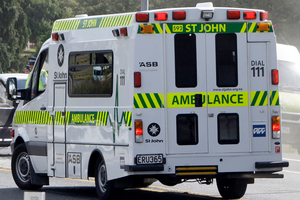 A 44-year-old man died when the car he was driving left the inland highway between Gisborne and Wairoa.
The car crashed through trees and plunged over a five-metre bank off the Tiniroto Road about 9.15 yesterday.
A farmer mustering stock came upon the upturned vehicle at about midday yesterday and called police.
The body of the driver was inside the car, an open-roof model with a soft top.
His name has not yet been officially released.
Wairoa Senior Sergeant Tony Bates said the accident happened just north of Wainwright Road.
"It appears at this stage that only one vehicle was involved."
Serious crash investigators from Gisborne were investigating the cause of the accident.
Police said that included an examination of the vehicle and a post mortem.
The fire service responded from Wairoa and Chief Fire Officer Grant Duley said the car was completely invisible from the road.
"If the farmer had not seen it, it would not have been found when it was," he said.
- The Gisborne Herald