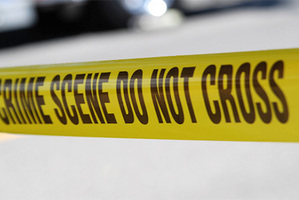 A 44-year-old man has been found dead at the scene of a car crash in Hawkes Bay.
The wreckage was discovered by a farm worker near Tiniroto Road, north of Wairoa, about midday today but police say it appears the accident occurred about three hours earlier.
The vehicle was not visible from the road but it could be seen from neighbouring farm paddocks.
At this stage it appears only one vehicle was involved and the dead man was the only occupant.
"The vehicle has left the road, crashed through some trees and rolled over a five-metre bank before coming to rest on its roof,'' police said.
The Police Photographer and Police Serious Crash Investigators from Gisborne attended the scene, and enquiries into the cause of the accident are continuing.
- APNZ