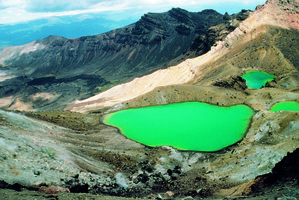 A 14-year-old boy has been airlifted off the Tongariro Crossing this afternoon.
Taupo's Greenlea rescue helicopter was called after the boy slipped descending from the red crater.
He was part of an organised school outing when he slipped on a rock injuring his ankle, and was unable to walk.
The boy was flown to Rotorua hospital with a suspected fractured ankle.