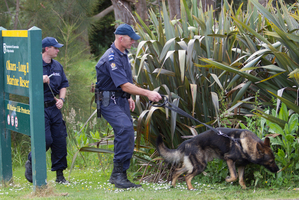 Dive squads have joined the search for missing North Shore woman Cissy Chen.
Chen has been missing since the evening of November 5 when she left her Torbay home and did not return.
Police investigating her disappearance have called in the National Police Dive Squad after on-going efforts to recover her body failed.
"Today, the dive team will be searching a number of possible areas on Auckland's north shore," said acting detective inspector Stan Brown.
"The Operation Waiau investigation team remain committed to locating Ms Chen so that she can be returned to her family, and we encourage any member of the public who has any information that may lead to her discovery to contact us urgently."
The case is being treated as a homicide.
Her brothers, Philip and Peter, recently flew out from Gaungzhou, China, and pleaded for Mairangi Bay residents to come forward with any further information on their sister's sudden disappearance.
Philip, 48, said they wouldn't be able to get closure until the body was returned.
"Our Chinese culture is to have the person - dead or alive - to be home, [for us] to have peace of mind."
Philip pleaded for anyone with information about his sister's disappearance to come forward.
"It's so unexpected. Cissy was such a lovely lady," he said through an interpreter.
"It's extremely hard for me to express my true feelings."
Ms Chen was last seen in the evening of November 5, the day her partner reported her missing.
He told police the 44-year-old left her home at Torbay on the North Shore to go for a walk and never returned.
Last month police upgraded the case to a homicide investigation.
Anyone with information can speak to investigators on the special free phone line 0800 CISSY (0800 24779) or call Crime Stoppers on 0800 555 111.
- nzherald.co.nz