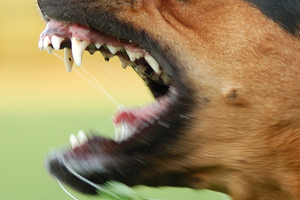 Two pitbull terrier cross dogs involved in a vicious attack on two Otaki women are to be destroyed.
The dogs have been held by the council since being seized last Wednesday after an attack at Otaki Beach which left a 48-year-old and a 67-year-old woman with serious bites.
The two victims declined interviews but Palmerston North Hospital said both were in stable condition.
The dogs' owner has surrendered ownership and has been co-operative with the council.
"This person understands the gravity of what has happened and the potential consequences," council community services group manager Tamsin Evans said.
She said the council would seek a prosecution under Section 58 of the Dog Control Act once police concluded their investigation.
"This carries a possible term of imprisonment and is the severest penalty available to councils. We hope it will send a message to the public about the responsibilities of owning dogs."
Ms Evans said the dogs weren't registered but one had been in the past and was microchipped, which meant it could be identified beyond doubt.
She said the incident had been extremely distressing for the women and their families as well as authorities that attended.
"It has been a very sad saga all round but serves to remind us how unpredictable and dangerous dogs can be and why owners of breeds classified as menacing and dangerous need to be especially vigilant."