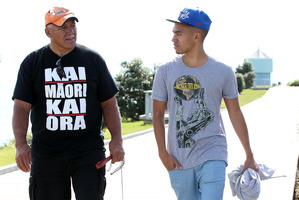 I don't really understand why people take drugs, but I accept that it's a social reality. I don't drink or smoke and I've never taken recreational drugs. When I played competitive sport I was a non-drinker in a drinkers' code. I saw alcohol destroy many careers and families.
In recent years my work with Community Action Youth & Drugs has meant I've encountered new stuff like methamphetamine (P) and "volatile substances" and other things that I've never heard of or considered to be an intoxicant. I've seen the grim consequences of use. I've also seen that if we take a health-centred approach prevention is increased and recovery assisted.
In general I support what Peter Dunne is doing in applying scientific testing and regulations to the recreational substances sector.
It's become pretty clear that simple prohibition doesn't work. Drug policy has to start from a base of logic. Peter Dunne has reasoned that it's the health consequences that provide a rationale.
I appreciate what Bob Kerridge from the SPCA and others have to say about animal testing. I love dogs myself. But we are talking about people, human beings, and we have to see recreational drug use - including alcohol - as a health issue. Therefore we must look at these substances logically and scientifically. To do that, we might have to consider, however unfortunate, that animal testing may be required.
It's obviously off the political agenda at the moment and that will enable rational debate. I'd like to contribute to that.
I feel that we have to realise that we are talking about real lives at risk, mainly young people. For instance our Hawkes Bay Community Action Youth & Drugs team are responding to a spike in the use of synthetic cannabis - called K2. It has led to a rapid local rise in presentations to doctors and addiction services.
Users report manic and psychotic episodes, depression, paranoia, and suicidal thoughts. It's all pretty scary. This synthetic cannabis looks like chopped up herbs. You can see it in dairies and shops. I don't exactly know what's done to it. Maybe something is sprayed on.
Anyway testing has revealed that a major psycho-active ingredient is something called EAM-2201. It has now been banned. So they can focus on that and look for it in new products. And that's the problem.
Some chemist or other will come up with something new that's slightly different. If it wasn't for Dunne's leadership we'd be chasing our tail and have to prove harm, rather than the producer having to prove its safe.
So, would I risk my dog Zoe to protect a kid who might take legal highs? I know that as a nation we are prepared to risk the lives of our soldiers in Afghanistan because of our political commitments.
I realise that every time I put a player on a rugby league field to some degree there is a risk to life. Experience means that there are rules to reduce harm. In rugby league the shoulder charge has just been dropped because it could result in serious injury. It was a decision based on analysis.
Although, thankfully its not a decision I'll ever have to make, if it meant allowing an analytical scientific and health approach to be taken to the regulation of recreational substances then, if there are no other alternatives, I would support animal testing for that purpose.
Kevin Tamati is a former Kiwi rugby league star who fronts the Community Action Youth & Drugs projects in Hawkes Bay.