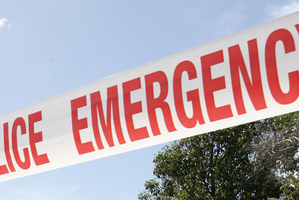 A 39-year-old man was admitted to the Dunedin Hospital intensive care unit with fractures to his skull, neck and possibly his spine after he was brutally attacked in a quiet residential area of the city yesterday morning.
It is one of four serious assaults at the weekend in the South Island - two in Dunedin and two in Invercargill - being investigated by police.
Acting Senior Sergeant Nathan White of Dunedin said the victim was in a critical condition last night. He was assaulted in Rawhiti St, Musselburgh, about 6am yesterday.
Mr White said the victim was punched and stomped on.
"It's a particularly brutal assault," he said.
A 31-year-old was taken into police custody yesterday. Police expected to lay charges this morning when the victim's condition had been reassessed, Mr White said.
Police were also investigating a sexual assault on a 19-year-old woman in Montgomery Ave, near Otago University, yesterday morning.
Detective Sergeant Dave Nelson said the woman was walking from the central city to her home in north Dunedin, and while going along Albany St she noticed a suspicious man in a red vehicle.
The vehicle made two approaches to the woman, Mr Nelson said, before a man grabbed her from behind and assaulted her. The attack took place between 3 and 3.30am.