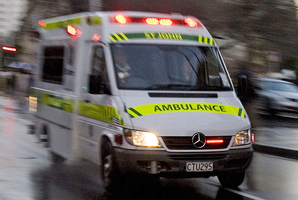 Rescue helicopters from Gisborne and Hawke's Bay were called out this morning to take four people injured in a road smash north of Wairoa to hospital.
The victims are all young men, aged between 16 and 22.
Three suffered moderate to serious injuries, while the fourth was less seriously hurt.
The vehicle they were in rolled on a bend on State Highway 2 at about 6.20am.
The Lowe rescue helicopter from Hawke's Bay and the ECT helicopter from Gisborne transported all four to Hawke's Bay Hospital in Hastings.