Families fear child murderer will hunt more victims if released.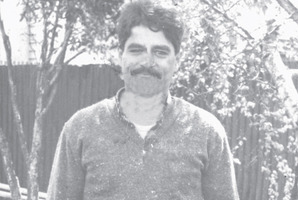 A terrified mum has written to the Parole Board demanding a convicted child sex killer be kept behind bars because she fears for the safety of her children.
The woman, who asked not to be named, says Peter Holdem, jailed for the 1986 murder of Christchurch 6-year-old Louisa Damodran, is still a risk to youngsters.
The woman was shocked to learn Holdem, now 55, has a parole hearing next April. She checked his custody status after watching a Beyond the Darklands TV special on him.
She said Holdem bombarded her Coromandel home with disturbing phone calls and letters after getting their details from her former husband, who met the killer while serving time in Waikeria Prison.
"My husband thought Holdem would never be released and made a very bad decision to give him our contact details and permission to phone," she said. "When the calls and letters first started I had no idea what Holdem was in prison for and he was pressuring my husband to send him money. I was horrified to find out he was a child killer."
The woman said one of her kids answered the phone and Holdem began calling up to eight times a day. "I am convinced he was trying to form some kind of bond with the children and it made me feel sick to the stomach."
The letters and calls to her house stopped three years ago when the woman reported Holdem to prison authorities. She has since split from her husband and moved her children, now in their teens.
Holdem has a history of sex attacks on children dating back to the 1970s and, at the time of Louisa Damodran's murder, had only recently been freed from jail for the abduction of a 10-year-old girl.
His last parole bid was turned down last year after a plea from Louisa's family. Louisa's mother, Aynsley Harwood, told the Herald on Sunday: "My son and I have opposed his bail applications every time and we will continue to do so because this man is still a real danger.
"Police and psychologists have told us he has made no progress at all and they even suspect he has been plotting more crimes while in jail."
Kevin Smith, manager of Waikeria Prison, said calls made by inmates were recorded and closely monitored for abuse.
"We encourage all members of the public to contact us or the police if they are being subjected to unwanted contact by a prisoner."
A spokesperson for the Parole Board confirmed Holdem's next hearing would be in April.