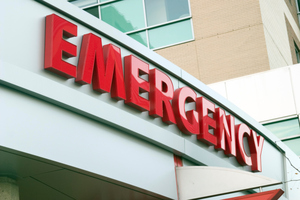 A baby girl has been hospitalised after being attacked by her family dog.
The 19-month-old from Tapawera, south of Nelson, was flown to Nelson hospital with injuries to her head and face.
Tasman District Council spokesman Chris Choat says the dog was a Mastiff cross.
"A family dog has turned on the family's daughter, the dog has subsequently been removed and put down with the owner's consent.
"It sounds like a very unfortunate incident."
Mr Choat says the dog had been with the family for seven years.