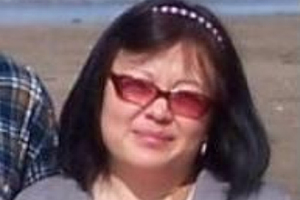 Twenty-two days after North Shore resident Cissy Chen was last seen, police are now saying her body may be outside the North Shore area.
Police confirmed today they are still looking for her body and say her body may be eventually located in a secluded area, such a bush reserve.
"It is a homicide, so we are now looking for a body," said police communications manager Kevin Loughlin.

Mr Loughlin said that while the search is centred on the North Shore, it was also possible that her body may be found outside the area.

"We are asking people to keep an eye open".

Ms Chen left her Torbay home at about 5.30pm on Monday November 5, and when she did not return home her distressed partner raised the alarm.

Her brothers, Philip and Peter, recently flew out from Gaungzhou, China, and pleaded for Mairangi Bay residents to come forward with any further information on their sister's sudden disappearance.

Philip said they wouldn't be able to get closure until the body was returned. "Our Chinese culture is to have the person - dead or alive - to be home, [for us] to have peace of mind."