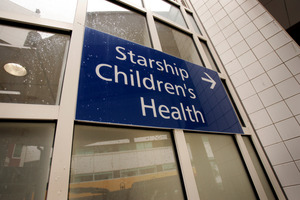 A three-year-old girl who was run over in a marae carpark near Dargaville on Saturday is in a stable condition in Starship Children's Hospital.
The girl, Tecyiah-Ann Te Wake, was hit by a reversing car during a tangi at Oturei Marae for 17-year-old Brandon Panapa-Ripia, who fatally collapsed at The Warehouse in Whangarei last Tuesday after being stabbed in the chest in late October.
It is understood there were lots of people, including children, in the carpark at the time and the driver of the car and a front-seat passenger had checked rear-vision mirrors before reversing from their parking space.
But the child was caught under a car wheel that drove across her stomach on the gravel carpark.
The Northland Electricity rescue helicopter flew the girl and her mother to Whangarei Hospital and the injured youngster was later transferred to Starship in Auckland for treatment of her abdominal injuries.
Police said it was too early to say if charges would be laid against the driver.
Experts say four to six small children die after being hit in driveways each year in New Zealand, with 10 to 15 being admitted to hospital.
Meanwhile, police have declined to comment on any possible link between a stabbing on October 30 and the death of Brandon.
He was treated at Whangarei Hospital after being stabbed in the chest at an Onerahi home. A woman arrested at the Ross St house appeared in the Whangarei District Court the following day.
For more articles from this region, go to Northern Advocate