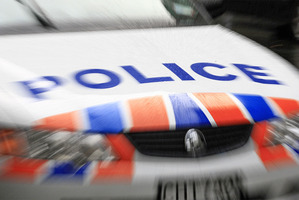 A 17-year-old girl who was indecently assaulted was found in a distressed state by a member of the public in Hawkes Bay early yesterday.
Senior Sergeant Dan Foley said the attack occurred about 1am near public toilets on Maadi Rd in Onekawa.
Police are appealing for help to locate a person they wish to question.
"We're asking for anyone who was in the area around that time, [who] may have seen a male walking around the streets wearing a bandanna around his face - in the vicinity of Maadi Rd shops."
Police were notified when the victim was found by a member of the public.
"Somebody came across the victim in an upset state and contacted police when they realised what had happened. As a result, an inquiry was set up.
It is the second such attack in recent weeks in Napier.
On October 30, an 11-year-old girl was sexually assaulted in broad daylight in the Georges Drive greenbelt area.
Police released a description of a man they wished to speak to regarding that incident, which occurred about 4.30pm.
For more articles from this region, go to Hawkes Bay Today