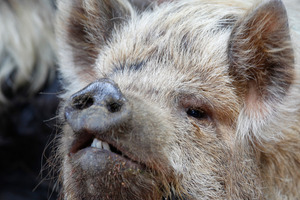 A resident of rural Te Karaka near Gisborne has been left without pork for Christmas after his three pigs were stolen this week.
Starr Rutene has lived at Te Karaka for 70 years.
If the thieves had just come and asked him, he probably would have given them some meat anyway, he said today.
"I give anyone anything. I am a community person and the old people would have got some of that pork for Christmas."
Mr Rutene wanted to warn people to watch out for their stock at this time of year.
His three pigs were getting ready for Christmas.
"I was supposed to kill them last weekend but the lowlife buggers beat me to it."
Police have been notified.
- APNZ