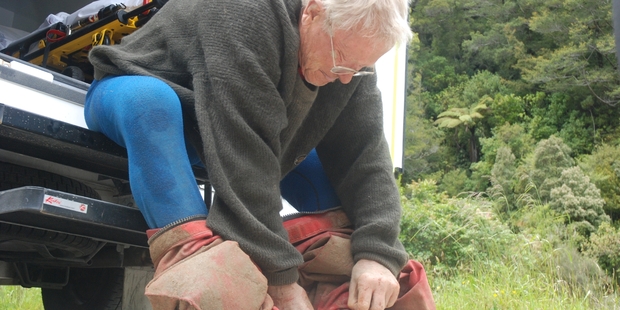 Exhausted caver Dereck Lipyeat, 82, of Christchurch, rests his weary bones on the step of an ambulance after being rescued from a limestone cave near Punakaiki this afternoon. Photo / Greymouth Star
An 82-year-old man has been rescued after spending the night in a West Coast cave.
Dereck Lipyeat entered the Kubla Khan cave in Bullock Creek, near Punakaiki, on a solo caving expedition about 5pm, and was expected to return by 9pm.
His wife waited overnight at the cave entrance in their campervan, before walking 8km to Punakaiki to get help.
Police said searchers found the man about 11am, about 50 metres underground. He was then taken to a waiting ambulance at Bullock Creek.
Mr Lipyeat became too exhausted to get out again after entering the cave and abseiling down another hole.
- nzherald.co.nz