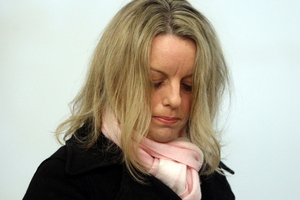 Criminal defence lawyer Sacha Beacham has narrowly avoided being struck off as a barrister after a string of alcohol-fuelled offending.
The Lawyers and Conveyancers Disciplinary Tribunal has decided by "a fine margin" to censure and suspend the former Hawkes Bay lawyer for two years.
Its decision comes after Beacham pleaded guilty to two charges of bringing the profession into disrepute and one charge of misconduct.
The Law Society last month sought to have Beacham struck off after she racked up five convictions, including three for drink-driving and one each of resisting arrest and obstructing police.
Beacham acknowledged alcohol had contributed to her offending, but denied she was an alcoholic.
She apologised to the tribunal and sought to be suspended rather than struck off.
In her decision, released this week, Judge Dale Clarkson said Beacham was "clearly in denial about her alcohol dependence".
Judge Clarkson said Beacham regretted losing the career she loved, but had not sought the help needed to satisfy the tribunal she could safely practice again.
"We consider that the practitioner requires a significant period to reflect upon this."
The 40-year-old lawyer has given up her practice in Hastings and moved to Auckland, where she is waiting tables part-time at a waterfront restaurant.
Judge Clarkson said Beacham should get credit for changing her lifestyle, but he was concerned she was working in a job "where alcohol must be a daily temptation".
Attempts to reach Beacham for comment was unsuccessful.
- APNZ