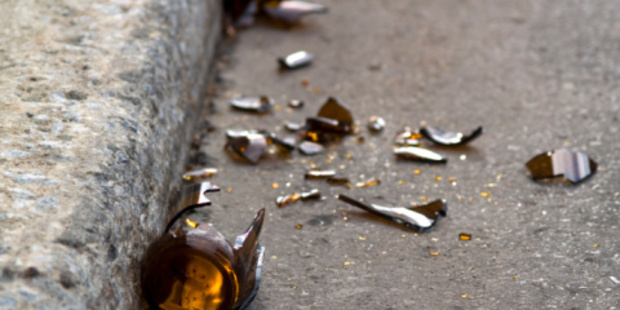 Two European tourists were attacked with broken bottles and had their camper van stolen after a drinking session with some Palmerston North locals turned ugly.
Police said two young German men, who had spent the last four weeks touring the country, suffered head injuries when they tried to end a night of friendly revelry with five young men - including a 16-year-old - in the central city Square on Friday night.
But instead of leaving the group turned on their new drinking buddies, attacking them with broken bottles and taking off with their camper van, said acting Sergeant Jason Turner.
Police found the van being driven by the group near the outskirsts of the city.
Turner said there was a short police pursuit which ended with the van crashing.
"It was not a fast pursuit, but a stupid pursuit,'' said Turner.
The van was impounded by police for examination.
All five youths and men were arrested and some would be appearing in the Palmerston North District Court on Monday charged with aggravated robbery, he said.
He was not sure how much longer the tourists intended spending in New Zealand.