Judge allows couple to travel to Australia for Christmas.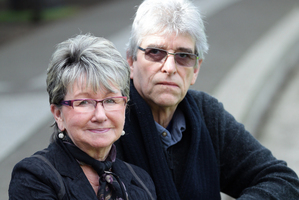 A former principal and her husband who face fraud charges have had their bail conditions relaxed so they can go to Australia for Christmas.
Colleen Margaret Gray and husband Bruce Kenneth Gray, both 64, are charged with defrauding Mayfield Primary School in South Auckland of almost $30,000.
They appeared in the Manukau District Court this week to apply for a bail variation.
Police did not oppose having their passports returned so they could travel. "The police are satisfied that they will present themselves to court when required," the judge said.
Outside court, Bruce Gray told the Herald on Sunday the couple were very private and did not wish to discuss holiday plans.
Their lawyer, John Tannahill, told the Herald on Sunday the couple had been to Brisbane for the past six Christmases to visit friends and family. "It would be a bit rough to stop them going this year.
"The police were quite reasonable and it's only for a limited time from December 22 to January 12," he said.
The couple had elected a trial by jury, and Tannahill estimated the case would take two years to reach trial.
Colleen Gray is charged with using fake invoices from companies run by Bruce Gray to obtain $27,500 from Mayfield Primary between June 2005 and February 2009.
Bruce Gray faces five charges of issuing invoices totalling $28,750 between June 2005 and June 2008. Court documents show Colleen Gray is also accused of using school money for personal purchases at Mitre 10, restaurants and florists.
She is also accused of claiming expenses she had already used the school credit card to pay for, including $276 in parking tickets at Auckland Airport.
The bail variation comes two weeks after two men charged with stealing hundreds of fire inlets from residential and commercial buildings - including the Fire Service headquarters - had their bail conditions eased so that they could enjoy Christmas.
Reuben Timothy Cox, 24, and Ben Williams, 22, both from the North Shore, have been on electronic monitoring and a 24-hour curfew respectively.
Cox's defence counsel, Sumudu Thode, said their alcohol ban should be lifted because of temptations around Christmas. "Leading up to the Christmas break we don't want him to be put in a place where he is set up to fail," Thode said.