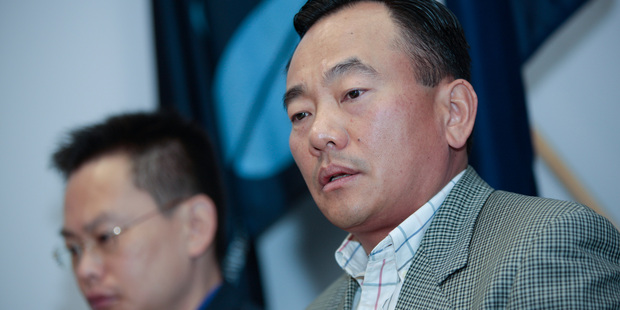 The brothers of a woman believed to have been murdered have said they cannot rest until their sister's body is recovered.
Auckland woman Bin 'Cissy' Chen has not been seen since November 5. Police upgraded their enquiry to a homicide investigation this week.
Today, at a press conference at the North Shore Policing Centre in Mairangi Bay, Philip Chen, 48, paid tribute to his sister, and asked anyone with information about her disappearance to come forward.
"It's so unexpected. Cissy was such a lovely lady,'' he said.
Philip said that after their mother died in 1974 the three siblings had become very close.
Philip, who travelled to New Zealand with his brother Peter, 40, from Guangzhou, China, added: "It's extremely hard for me to express my true feeling... she was only 44-years-old.''
Cissy Chen, an accountant, arrived in New Zealand 22 years ago as an international student.
The brothers said they will remain in New Zealand until December and If needed, they could return again.
Philip said they won't be able to get closure until the body has returned.
Anyone with information should call 08000 CISSY 08000 24779 or Crime Stoppers on
0800 555 111.