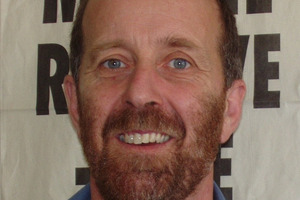 Renewed plans to build a 160km Hollyford-Haast highway through the Fiordland National Park will not stack up environmentally or economically, Forest and Bird says.
The Westland District Council's property company says it has a "memorandum of understanding" with overseas financiers for the $220 million needed to build the road and suggests a toll of $20 per head would apply each way.
But Forest and Bird advocacy manager Kevin Hackwell said yesterday he believed there would be insufficient traffic to make the toll road viable for an investor.
"There's no way that any serious backer would actually fund such a thing. I think the numbers will never stack up."
Mr Hackwell said he had yet to see the figures but estimated it would take 200,000 cars just to provide an investor with a 5 per cent return, without allowing for the inevitably high cost of maintenance.
"When you do the simple maths, there's no way ... that road will ever pay for itself."
Westland Property Ltd chairman Durham Havill said yesterday the company had signed the memorandum of understanding with a New Zealand contractor and overseas investors. The document was confidential at this stage.
Mr Havill said the company was seeking non-financial backing from the Government and from locals who would benefit from the road before applying for resource consent.
He believed motorists would be willing to pay a toll of "around $20 per head" to substantially reduce the travelling time between the West Coast, Milford Sound and Te Anau.
"And of course you are seeing something new - a new road, new scenery."
Mr Havill believed the new road would be positive for the whole South Island tourist industry, especially the Te Anau area and the West Coast.
"When you are talking 100-odd buses into Milford a day, if we could flush 30 up our side [West Coast] that would probably at least double our tourist numbers."
Mr Hackwell said the area a road would pass through was an important wilderness area.
"It has real value being an isolated place and there are real issues around the environmental impacts."