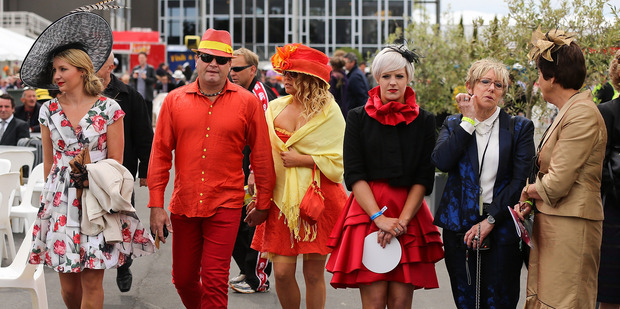 Christchurch's iconic Trotting Cup Day will be the biggest since the earthquakes began, organisers say.
Addington Raceway's marketing manager Jed Moore says ticket sales have been up "all the way through", with pre-sales up 15 per cent.
"We're expecting a good walk-up crowd too."
Moore says the event has been marketed and promoted strongly and despite losing their stand last year, temporary infrastructure has been set up to cater for the masses.
Moore predicts it will be a "superb" day.
"It's the first iconic event of the spring... and we're another year on from the days of those earthquakes."
Moore attributes the rise in ticket sales partly to "strong support" from the city's construction and media industries.
"Companies are looking to reward their staff," he says.
Christchurch City's Visitors' Centre has also been enjoying a boost in traffic leading up to Cup Week.
Supervisor Julia Panfilo says ticket sales have been up and race inquiries have been regular.
"It's hard to come up with an exact percentage but we definitely are busier than the last two years."
She says international interest has also spiked, particularly from the Australian market.
"[Australians] are the ones inquiring about tickets for the races."
And while a lot of Americans and Europeans are also arriving to the city, this coincides with the start of the peak season in New Zealand, she says.