Board member caught out by phone plan data cap.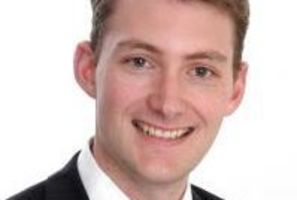 Humble local board member Simon Randall has spent more on his ratepayer-funded cellphone than Auckland Mayor Len Brown.
Figures the Herald on Sunday obtained show Randall's bill for the year topped $1760. He admits it reached $2569 before he repaid $800 for personal charges.
Figures were released to the newspaper under the Local Government Official Information and Meetings Act only after elected representatives were given the chance to pay off personal use.
Randall, a first-term member of the Maungakiekie-Tamaki Local Board, said he felt awful about the bill.
"The last thing I wanted to do was cost ratepayers."
He did not realise the phone plan had a data cap and he had been using his phone to read council documents while on buses and said he would talk to the council about paying for the data use. "I don't want to rip anyone off."
He was told when he was given the phone that he would receive monthly bills, but that hadn't happened.
He said he realised now he should've asked about the bills.
City councillor Arthur Anae spent $2199 over the year, councillor Alf Filipaina's bill topped $1680, just ahead of Brown's final bill of $1604.
Anae said the large bill was due to being overseas several times on council business. He disputed the council figures, saying he had already paid for all calls and texts, and only expected the council to pay for the phone's connection fee.
"If you look at council records I'm not one of those people that claims for everything."
Councillor Cameron Brewer, who was earlier embarrassed by a $1368 bill, cut his use to $1533 over the full year. He was pleased, but made no apology for using a cellphone, which he said was "effectively our office". He paid back any personal use.
"I would like to see what the council's 1165 staff who earn over $100,000 spend on cellphones at the ratepayers' expense."
Several local board members registered zero charges for cellphone use - as did city councillor Wayne Walker.