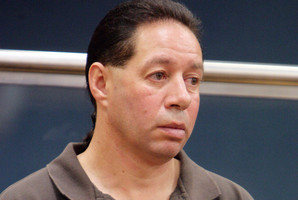 Controversy-dogged "Lionman" Craig Busch and his mother Patricia Busch will have to head back to court after High Court mediation talks broke down, says his lawyer.
Whangarei barrister Noel King told the Herald on Sunday that Patricia Busch's views, published in the newspaper two weeks ago, made it clear that mediation would not work.
"The end result is settlements have broken down; everything will go back to court next year."
King said a plan to resolve a number of court proceedings had been on the table, but Patricia Busch had made it clear a settlement was impossible.
In the article King referred to, Patricia Busch tried to highlight what she saw as mistakes made by the Ministry of Agriculture and Forestry in issuing his zoo operator's licence.
She also revealed how overseas animal trainers had recommended Craig Busch's licence application be declined.