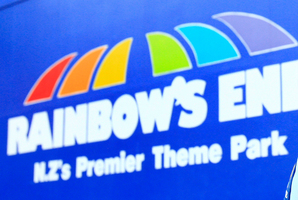 A woman has been taken to hospital after being injured in a ride at theme park Rainbow's End.

The woman became trapped on the log flume ride at the Manukau theme park this afternoon.

She was freed by firefighters who used a saw to remove a piece of wood next to the ride.

The woman was taken by ambulance to Middlemore hospital with minor injuries.