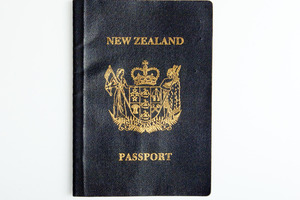 The fate of a popular English teacher from New Zealand has become a cause celebre in eastern France after he was threatened with deportation.
Oliver Dean, 31 and from Wellington, has been teaching at the University of Belfort since September 2011, having previously spent four years studying and teaching in Strasbourg and Dijon.
But after the university was forced to reduce the number of hours he teaches at the start of the current academic year this September, local authorities ruled that he was no longer entitled to stay in France.
"The prefecture has told me that my hours are insufficient to justify renewing my permission to stay in France and that there are 66 people registered with the local job centre capable of doing my job," Dean said.
The prefecture's view is not however shared by Dean's students, almost all of whom have got involved in lobbying the authorities on his behalf.
"Having a really good, native English speaker as our teacher is great for our course," said Morgan Breitner, the organiser of a student support committee for the teacher.
"That's why we decided to mobilise when we turned up for a class and found out Mr Dean could no longer teach us."
Dean said he was "very touched" by the support. "I love my job and helping the students, I think they feel that and they're repaying it."
Although Dean has been told orally that he will have to leave France, an official order to quit the territory has not yet been issued, leaving him "cautiously optimistic" that his students' campaign may yet win him a reprieve, he said.
- AFP