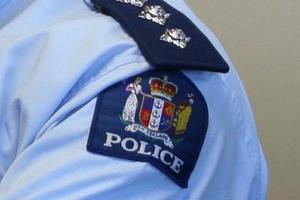 Further charges could be laid against a man accused of targeting old people and scamming them for petrol money.
Kim Barwell, 47, was arrested last month and appeared on 27 charges of causing loss by deception, relating to incidents earlier this year. He has yet to plead.

Barwell, according to victims, approached them claiming he had run out of petrol and needed cash to buy fuel.

Christchurch Central Police said since Barwell's initial appearance, police have received at least 20 more complaints from people who claim they are victims of the same scam.

Sergeant Greg Hume said some recent complaints indicate Barwell has continued his alleged actions since first appearing in court.

"It is also of concern that some of the recent reports involve continued offending against vulnerable elderly people."

The additional charges will be added to the list when Barwell appears in the Christchurch District Court next Thursday, 15 November.

Mr Hume said coverage over Barwell's alleged offending meant more people contacted police.

"But it is likely there are still a number of victims yet to come forward," he said. "We would like to ensure any further offending is reported, and to identify as many of the offences as possible before the matter is finalised in court.

"I would urge anyone who believes they have been scammed by this alleged offender to contact police as soon as possible so that their complaints can be put before the court."
- nzherald.co.nz