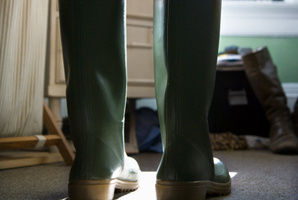 A man who tried to sneak stolen kina out of a supermarket in his gumboots has been sentenced to community work.
Billy Wiremu Maki pleaded guilty in Masterton District Court on Monday to one charge of shoplifting goods worth less than $500.
Police prosecutor Sergeant Garry Wilson said Maki tried to steal two punnets of kina worth $37.96 from Pak'n Save on October 3.
He put other food items in his shopping trolley intending to pay for them but was seen hiding the kina by a member of staff.
Mr Wilson said Maki was a beneficiary and could not spare the money.
Judge Peter Hobbs said Maki had an extensive history of offending but not for dishonesty.
He convicted Maki of shoplifting and sentenced him to 40 hours community work. He also remitted $2185.47 worth of fines from previous matters.
For more articles from this region, go to Wairarapa Times-Age