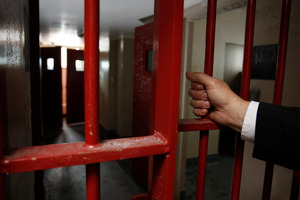 A prisoner has avoided notching up his third strike.
Brock Norton was the first person to be charged with a third strike under a tough new law for violent criminals - but police have this week dropped the charge.
The 20-year-old had been charged with injuring with intent to cause grievous bodily harm for an attack on a Rimutaka Prison guard, his third charge for a serious violent incident in two years.
But police withdrew the charge at Upper Hutt District Court this week.
Norton pleaded guilty to injuring with intent to injure after the attack, in which a prison guard was seriously injured.
The Herald on Sunday revealed the first three-strike charge this year, but was not previously able to name Norton in case it prejudiced any ensuing trial.