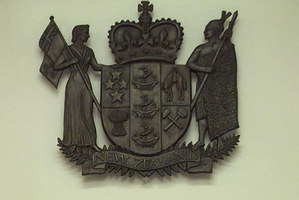 An unemployed man has been charged with taking more than $11,000 from 35 parking meters around Auckland central city.
Peter Alexander Rees has appeared in the Auckland District Court charged with damaging the meters and stealing cash from the machines, which amounted to $11,164.86.
He allegedly broke into the machines almost every day from October 12 to October 29.
The Herald on Sunday visited Rees at his North Shore home this week, though his comments cannot be published as they might affect court proceedings.
Auckland Transport spokesman Mark Hannan said he was not in a position to answer questions.
"Someone has been arrested and is before the courts. We can confirm that money was taken from some parking machines in the central Auckland area. All other matters are now sub judice."
Rees will reappear on November 19.
Two years ago in Christchurch, serial parking meter ram-raider Alan William Hayward was sentenced to five years' jail for taking about $23,000 cash from nearly 40 meters, causing $325,000 damage in the process.
He took a series of 4WD Nissan Terranos and used them to bash over parking machines from September to November 2009.