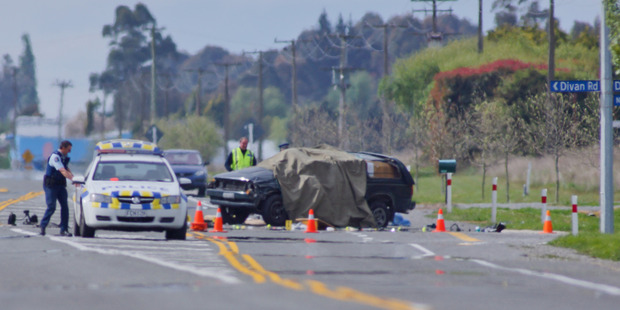 A surge in the number of older people being killed or seriously injured on the roads is being blamed on their fragility and New Zealand's ageing population.
Some 29 more people aged 75 or over died or suffered serious injuries on the roads last year, lifting the total to 199 compared with 170 during 2010/11.
This also bucks the falling trend recorded in the previous four years from 2007/08.
The latest statistics released by the New Zealand Transport Agency relating to older road users includes drivers, passengers and pedestrians.
The Bay of Plenty recorded the largest rise with 12 more elderly people hurt or killed on its roads than the previous year, followed by Canterbury with 11.
Auckland, Wellington and the Waikato saw the biggest drops.
NZTA general manager strategy and performance Ernst Zollner said safety of older people was an emerging concern for the agency because it was the fastest growing segment of the population.
Not only would there be more of them on the road, but they would also be driving further distances than before, he said.
However, while there had been a spike in the past year, he said NZTA focused on the long-term trend which showed older driver casualties were still dropping.
AA motoring affairs general manager Mike Noon said the issue with older people involved in crashes was their fragility rather than their ability.
"What would be a relatively minor accident for a younger person can result in some serious injuries for an older person," Mr Noon said.