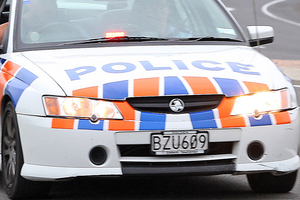 Police in Napier are looking for a male who sexually assaulted an 11-year-old girl in a green belt area of the city.
The young girl was walking along the green belt on Georges Drive at around 4.30pm yesterday when police say she was assaulted by a male. The attack took place near the red Chinese bridge between Ashridge Rd and Chambers St.
The man is described as a male Caucasian, clean-shaven, in his early 20s, of slim build and about 1.7m tall. He had short, straight brown hair and brown eyes. He was wearing a blue checked long-sleeved shirt, black jeans and a yellow plastic watch on his right wrist.
Constable Steve Leonard said police were very keen to speak to the man and also to any witnesses who may have seen the incident.
"This was a relatively busy time of day and there would have been a number of people on foot in the area and Georges Drive traffic would have been quite busy. This green belt area near the red bridge is a popular shortcut, especially for school students, so we are hoping someone will have seen the incident or hopefully be able to identify the person we are looking for," Mr Leonard said.
Anyone with information about the incident should contact Napier police on 06 8310700 or information can be left anonymously on Crimestoppers 0800 555 111.
For more articles from this region, go to Hawkes Bay Today