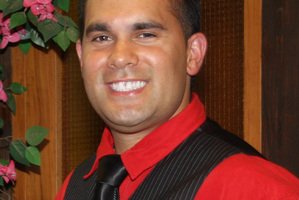 A 37-year-old Kaitaia man charged with 17 sexual offences, mostly against juvenile boys, has lost suppression and can now be named.
Daniel Luke Taylor until recently was the vice-president of the Kaitaia Business Association and described his occupation as a consultant.
He appeared before Judge John McDonald in the Kaitaia District Court today and was further remanded in custody until November 15.
Most of the hearing was devoted to an application by TVNZ, TV3 and Maori TV to film the proceedings, which was granted.
Taylor's lawyer, David James, opposed the application but conceded there was little he could say in support of continued name suppression. He did not apply for bail.
Taylor stood impassively in the dock facing the bench while Mr James argued against the filming application - which was supported by police and three of Taylor's alleged victims.
Police prosecutor Duncan Coleman said the fourth victim had not expressed a view.
This was only a remand appearance, Mr James said, and there would be nothing substantive to report except that someone had appeared. It was a situation where the accused's interests might be given some weight.
"Not a great deal will be lost if he is not filmed," Mr James said.
Judge McDonald noted that Taylor's arrest had already sparked considerable media interest, and that his photo had also been published. Given that, and consent from police and complainants, which outweighed any concerns raised by Taylor, the application would be approved.
Judge McDonald also declined to renew the interim suppression order imposed on Monday. Taylor first appeared in Kaitaia last week, when suppression was neither sought nor granted. An order was subsequently issued on Monday this week, after Mr James made a late application.
"That horse has bolted, hasn't it?" Judge McDonald said. "It had bolted before I made the interim order."
The charges - three of indecent assault on a man/boy aged 16 or over, eight of indecent assault on a boy under 12, four of indecent assault on a boy aged 12-16 and one each of attempted sexual connection with a boy under 12 and a boy 12-16 - relate to alleged offences committed between 2007 and early last year.
Detective Eddie Evans from the Child Protection Team in Kaitaia has asked that anyone with information to offer the investigation into Taylor contact him on (09) 408-6520.