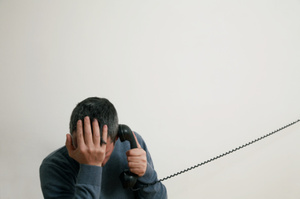 A south Auckland man phoned police and claimed to have been involved in a year-old bank robbery because he "missed prison".
A police spokeswoman said the 25-year-old Otahuhu man could not provide any details about the alleged incident other than he was a getaway driver involved in the robbery of an security van outside a North Shore bank.
"He advised that he had robbed a bank a year ago and wanted police to come and arrest him and take him back to prison because he missed prison," the spokeswoman said.
"He could not provide any other details, including who he allegedly did the robbery with, but he did state that the voices in his head may tell him later."
The matter was referred to North Shore police.
- APNZ