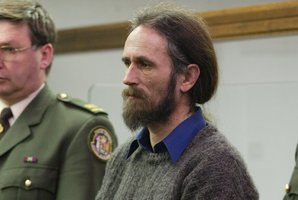 The mother of Jules Mikus, the man who raped and killed Napier schoolgirl Teresa Cormack, has died.
Maria Sari Rozsas died in her Lower Hutt home on October 19 aged 80.
Mikus was sentenced to life imprisonment and preventive detention in 2002 after he was found guilty of raping and killing 6-year-old Napier schoolgirl Teresa Cormack in 1987.
Mikus, who has continued to maintain his innocence, became eligible for parole earlier this year.
But following his first parole hearing, the board imposed its toughest sanction and denied Mikus parole for three years unless his circumstances change significantly.
Offenders who are eligible for parole are usually entitled to annual parole hearings, but the board can make three-year postponement orders in cases where their circumstances are unlikely to change.
The Department of Corrections would not comment on whether Mikus would be released from prison for his mother's funeral in Lower Hutt tomorrow.
"Corrections does not comment on the individual movements of prisoners," a spokeswoman said.
Ms Rozsas' death notice said she was a "mother, grandmother, loved neighbour and friend".
She came to New Zealand with her then-husband, Jules Sr, in 1956 as part of a group of refugees who fled Hungary.
- APNZ