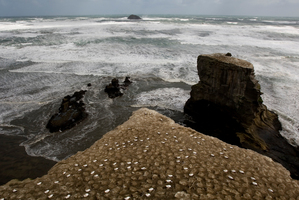 Surf lifesavers have found the body of a man who fell into a blow hole at Auckland's Muriwai Beach this morning.
The 19-year-old was preparing to go fishing from the rocks about 11.50am when he fell into the sea, police said.
The Westpac rescue helicopter and the police Eagle helicopter both searched extensively but could not find him.
Local police and Surf Lifesavers continued the search until his body was recovered this afternoon.
He was not wearing a life jacket.
Police are investigating, and will report the death to the coroner.
The man's name will be released once family members have been advised.