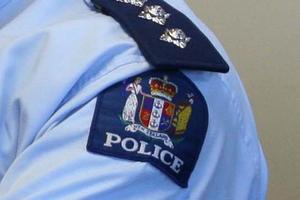 A Whangarei man bashed his former partner unconscious and raped her during a drinking session because he was jealous of others in her life, a jury has heard.
The man, who cannot be named to protect the complainant, has denied a charge of injuring with intent to cause grievous bodily harm and another of rape.
In his opening address to a jury of nine women and three men in Whangarei District Court yesterday, Crown solicitor Mike Smith said the man went to visit his daughter who was born from a relationship he had with the complainant.
He returned to her a few days later and took the mother and daughter for a ride before buying alcohol from Manse St in Whangarei. As the evening progressed, Mr Smith said the man's attitude towards the complainant seemed to change as he became angry and jealous of others in her life.
At one stage, he took a calendar off a wall and ripped off its pages.
One minute he was angry and made threats and another minute he became calm. He grabbed her throat, punched her on the head a number of times, and smashed items of her property such as a stereo.
Mr Smith said the man appeared to alternate between periods of violence and demeaning requests.
After he raped the complainant, Mr Smith said she went to sleep in his daughter's room and the next day, the man did not appear to be angry and prepared breakfast.
When questioned by police, the man denied any misconduct and claimed he was nowhere near the complainant at the time of the alleged offences.
Mr Smith reminded the jury the onus or burden of proving the charges beyond reasonable doubt rested with the Crown.
For more articles from this region, go to Northern Advocate