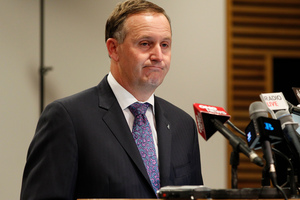 Prime Minister John Key has confirmed the Royal Commission investigation into the Pike River tragedy will be delivered to Government tomorrow.
Mr Key said the Governor General will receive the report and will deliver it to Attorney General Chris Finlayson.
He said officials and ministers will consider the report this week before it goes to Cabinet next Monday.
"I know there will be a great deal of interest in the report -particularly from the families of the deceased men and the West Coast community.
"Once the Government has released the report Cabinet will need to consider it."
Mr Key said the Cabinet intended to release the report next week, first to the families of the miners lost in the tragedy and then to the public.
He said the Government's response to the report would be released at the same time.
- APNZ