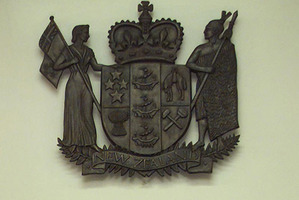 A 28-year-old man has been charged with a sexual attack on two teenaged tourists.
Troy Ashley Clements allegedly attacked the pair in Auckland's Albert Park on September 29.
Police allege he approached the women with a knife before indecently assaulting them.
Clements appeared in the Auckland District Court and was granted bail.
His grandmother told the Herald on Sunday that Clements would be defending the charges.
His pregnant girlfriend and two children were living in Australia while he had to remain in New Zealand to attend court.
Auckland City police spokeswoman Noreen Hegarty said the two women were 18-year-old tourists visiting New Zealand from Europe.
Clements was arrested on the North Shore, she said.
Auckland Tourism Events and Economic Development chief executive Brett O'Riley said he wanted tourists to feel safe in Auckland.
"It is of real concern to hear of an incident like this occurring in Auckland," he said.