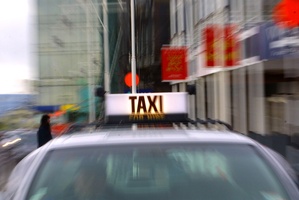 A taxi driver has been charged with possessing and distributing child porn.
Lindsay Robert Wilson, 70, faces seven charges of possessing, making copies of, and emailing objectionable publications.
Police allege that between 2008 and September this year Wilson possessed videos of children and adults engaged in sexual acts.
Police also allege that on January 21, Wilson made copies of publications, which showed young males posing erotically and engaging in sexual activity, to distribute to others.
He is due to appear in court next month.
New Zealand Transport Agency spokesman Ewart Barnsley said the agency would investigate the allegations.
"In these situations we would undergo an investigation to see if a driver was fit and proper to continue to hold a 'P' endorsement licence or a passenger service licence, which are needed to be a taxi driver," Barnsley said.
Meanwhile, in an unrelated case, a taxi driver who had his licence suspended after being charged for allegedly touching two women while on duty is awaiting trial.
Bennet Adolf Corry, a self-employed driver with Cheap Cabs taxi company, pleaded not guilty to two charges of indecent assault in the Waitakere District Court last year.
Police documents allege Corry, 50, continuously tried to touch the leg of a female passenger, 27, while taking her home from a friend's party at Auckland's Hangar Bar in May.
The second victim, who had also been drinking, was picked up from a Westmere home at 4.20am when Corry allegedly touched her leg. She pushed his hand away and said it was not acceptable before ringing her partner, court documents stated.
Police said both times Corry did not charge a fare despite the women offering to pay. He was to appear in the Auckland District Court on Tuesday.