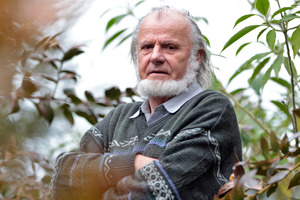 A woman whose property was raided by search warrant-wielding Ministry of Primary Industries staff looking for exotic kauri trees says she and her husband have done nothing wrong.
The February raid on the rural Wanganui property owned and run as Paloma Gardens by Clive and Nicki Higgie was followed by much-publicised simultaneous dawn raids recently on Auckland Botanic Gardens and the homes of its curator, Jack Hobbs, and respected Albany plant breeder Graeme Platt.
No charges have been laid following the latest raids, and Nicki Higgie told the Herald on Sunday neither she nor her husband had been served papers either. The couple were in the dark over what the ministry planned, she said.
"They had promised us we would know by mid-October, but we don't know anything," she said. "Nothing has been resolved."
She reiterated that the couple had done nothing wrong, but did not want to comment further.
"We don't want to aggravate them. When it is all over and done with, we'll talk."
The Herald on Sunday revealed the full extent of the Government inquiries and raids last week.
The ministry was looking for evidence that agathis silbae, or Vanuatu kauri, had been illegally smuggled into New Zealand.
However, those targeted in the raids claim the tree is the same as the Pacific agathis macrophylla, which is allowed in the country.
They blame a classification error by American botanist John Silba in 1987 for the confusion.