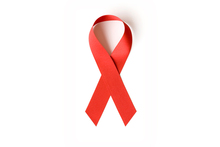 The New Zealand AIDS Foundation has apologised for not looking hard enough into allegations that one of its counsellors indecently assaulted a client.
The former counsellor appeared in Wellington District court today charged with the indecent assault of a client, alleged to have occurred in 2009.
NZAF executive director Shaun Robinson said the foundation was aware of the allegations in 2009 but did not involve police.
The counsellor was asked to resign and the foundation strengthened its code of ethical conduct and the professional requirements of its counsellors.
The New Zealand Association was also not informed.
Mr Robinson said that in hindsight, stronger action should have been taken against the alleged perpetrator and the foundation should have done more to investigate whether other clients had been affected.
"These were mistakes and we apologise for them," he said.
"The NZAF has been supporting the process of clients laying complaints to the police. We have been offering support to any former clients who might have been affected and we would like to hear from anyone who used our services and has concerns that they may have been subjected to indecent assault.
The NZAF is deeply sorry that such a situation has occurred within our services. We offer an unconditional apology to all those who have been affected by these very serious and deeply regrettable events," Mr Robinson said.
The foundation was co-operating fully with the police and advised anyone who may be affected to call 04 381 6643.
- APNZ