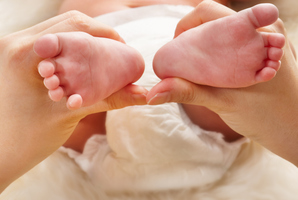 A world-leading recycling facility that opened today in Upper Hutt will break down nappies into a safe, odourless compost instead of sending them to landfill.
The purpose-built plant called EnviroComp was opened by Environment Minister Amy Adams and will compost millions of disposable nappies each year.
Ms Adams said an estimated 17,500 babies aged under two and a half were wearing disposable nappies in the Wellington region, creating more than 6600 tonnes of waste a year.
"I encourage other manufacturers and distributors to take responsibility for the environmental impacts of their products once they reach the end of their life cycle."
EnviroComp aims to compost about 1000 tonnes of this waste each year through its Upper Hutt plant - about five million nappies - with capacity for the plant to quadruple in size.
The company has already composted about 16 million nappies at its North Canterbury operation since it opened in 2009 and was awarded $730,000 from the Government's waste minimisation fund to carry out a feasibility study and then set up the plant.
- APNZ