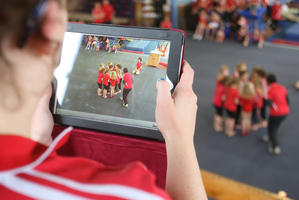 Wanganui has been named one of 21 towns and cities around the world in the running to be named 2013 Intelligent Community of the Year.
Its inclusion has been made by the Intelligent Communities Forum - a global movement celebrating and supporting communities that show how they have embraced broadband to benefit residents.
The selection underlines Wanganui's work to embrace the challenges of broadband and developing strategies to use the new technologies for the benefit of the community.
Wanganui Mayor Annette Main, who also chairs the Wanganui Digital Leaders' Forum, said it was "fantastic news" for the city.
Ms Main said Wanganui has gone up against much larger centres, many with universities and significant digital networks already in place.
She said it recognised the progress Wanganui had made in economic and social terms through adopting a pro-active approach to acquiring and using new technologies.
"The flow-on effects from the use of this new technology will see changes we could never have imagined. Just as the telephone changed the ways we work, find information, do business and communicate with each other, access to ultrafast broadband will create opportunities that will change the ways we live our lives," she said.
News of Wanganui joining 20 other communities was made in Riverside, California, which was named the 2012 Intelligent Community of the Year.
"Being included as one of the Smart21 puts Wanganui on a footing with other communities across the world in terms of our digital leadership," Ms Main said.
The forum said a place among the year's Smart21 was considered a "badge of honour".
Wanganui will be judged against towns and cities from the USA (3), Australia (3), Canada (4), Taiwan (3), Portugal, Brazil, Greece, Finland, Estonia, China and Albania. In January the forum will name seven finalists at the annual conference of the Pacific Telecommunications Council in Hawaii, with the announcement of the winner of the 2013 Intelligent Community in June.
For more articles from this region, go to Wanganui Chronicle